Adult Services
With advanced training in internal medicine, we care for adults of all ages with the simplest to the most complex medical diagnoses. Our compassionate and skilled providers offer the highest quality of care in Oakland County, Michigan for a comprehensive range of acute and chronic illnesses, from the flu and allergies to diabetes and heart disease.
Learn more about our adult health services below. To make an appointment, call 248-477-5608 or use our online appointment request form.
After hour emergency contact # 248-522-2838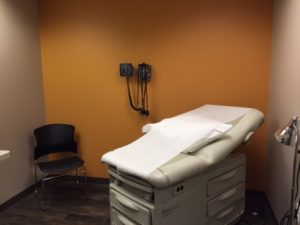 Preventive Medicine and Physical Exams
Same-Day Sick Visits
Perioperative Evaluations
Immunizations
Inpatient Care
Onsite Services
Women's Health
Preventive Medicine and Physical Exams
We emphasize preventative medicine and healthy lifestyle choices to help you achieve a life free of illness. Annual physical exams are the cornerstone of preventive care. Physical exams provide us an opportunity to review your personal medical history and current state of health, as well as to identify risks to your health in the future and make recommendations for screening. The exam may include blood work, urinalysis, EKG and referral for testing or to a specialist for further work-up. To prepare for your annual exam, we ask that you come in fasting (no food for 10-12 hours) prior to your visit. Please bring in ALL of your medications to review with your doctor. Various insurance plans work differently, so please check with your insurance company to ensure that preventative visits are covered.
Same-Day Sick Visits
As a service to our patients, we allow time in our schedules for same-day sick visits. This is a good way to avoid costly emergency room or urgent care visits. Please call early in the morning on the day you would like to be scheduled so that we can accommodate you.
 Preoperative Evaluations
Before an elective surgical procedure, your surgeon may recommend an evaluation to be sure your body can handle the procedure. Please call our office ASAP after scheduling surgery so that we can perform any tests that may be needed before the operation. This evaluation will include an exam, EKG and possibly blood work. We will then communicate our recommendations to your surgical team.
Immunizations
You're never too old to get immunized. Doing so can protect you from acute or potentially life-threatening illnesses. We store and administer all recommended vaccines for adults, including seasonal flu shots. Don't leave our office without making sure you've had all the vaccinations you need.
Inpatient Care
We are pleased to announce our association with HOSPITAL CONSULTANTS PC –  a Hospitalist group that will now be providing In-patient Internal Medicine care to our patients at William Beaumont Hospital – Royal Oak. They spend their time caring for patients in the hospital and do not have an outpatient office. We are confident that they will provide our patients with high quality care while in the hospital. They stay in contact with us during a patient's stay in the hospital and provide us with the information we need to continue care in the office.
For more information on Hospital Consultants PC please visit their website: http://www.hospitalconsultantspc.com/
Onsite Services
For your convenience, our physicians provide a number of onsite testing and services  such as x-ray, blood draws, urinalysis, blood sugar and A1C testing, EKG, pulmonary function testing,  and more.
If you're looking for a primary care doctor who is devoted to you and your family, Call us today at 248-477-5608 and our friendly staff will gladly make an appointment for you. You can also request an appointment online.
after hours emergency line 248-522-2838