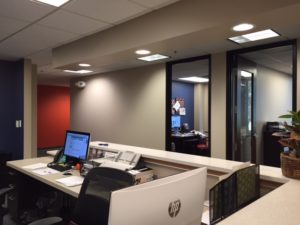 Monday 7:30am – 4:45pm
Tuesday 7:30am – 4:45pm
Wednesday 7:30am – 4:45pm
Thursday 7:30am – 4:45pm
Friday 7:30am – 4:45pm
Saturday 8:30am- 12:00pm (sick visits only by appointment)
Holiday Hours click here
Phones are answered daily from 8:45 am – 4:00 pm, and closed daily for lunch from 12:00-1:00
After hours # 248-522-2838
Our address is 27555 Farmington Road, Suite 120, Farmington Hills, MI 48334.
Please be sure to arrive 10 minutes prior to your scheduled appointment time. This will allow time for the registration process as well as time to fill out any required forms. In addition, this helps our office stay on schedule and reduces wait time for all patients.
Please remember that if you are more than 10 mins late for your scheduled appointment your appointment is subject to cancellation.
For a list of urgent care facilities in the area click here.